Commission Meetings
Meeting Schedule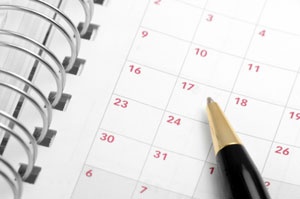 The Rent Board Commission usually meets once a month, normally on a Tuesday night. It is recommended that you check the agendas for the next meeting. Agendas are posted on the Rent Board's website at least three days before every meeting. You can also call the Rent Board's office at (415) 252-4600 to confirm the date and time of the next meeting. The meetings are usually held at 6:00 PM at the following location:
   25 Van Ness Avenue (at Market Street)
   Suite 70 on the Lower Level
   San Francisco, CA 94102
Due to the COVID-19 emergency, until further notice all board meetings are being held remotely. Please check the agenda for more information.
Rent Board Commission Teleconferenced Meetings Findings Resolution
2022 Tentative Rent Board Commission Meeting Dates*
January 11, 2022

February 8, 2022

March 15, 

2022

April 12, 

2022

May 10, 

2022

June 14, 

2022

July 12, 

2022

August 9, 

2022

September 13, 

2022

October 11, 

2022

November 8, 

2022

December 13, 

2022
*Subject to change; does not include special meetings or public hearings that have not yet been scheduled.
Agendas (including Notices of Public Hearing)
Accessible Meeting Policy
All Rent Board Commission meetings are open and public in accordance with the City Charter and applicable state law.
Rent Board Commission
The Rent Board Commission is composed of tenant, landlord and neutral representatives appointed by the Mayor. The Commission considers appeals of decisions issued by the Rent Board's Administrative Law Judges. The Commission can uphold the Administrative Law Judge's decision, remand the case to the ALJ for a partial or new hearing, or decide to hear the case themselves. The Commission's decision is final unless a Writ of Administrative Mandamus is timely filed with the Superior Court.
The Rent Board Commission also formulates policies and promulgates the Rent Board's Rules and Regulations in order to implement the San Francisco Rent Ordinance.
Implicit Bias Commissioner Training Memo
To Contact a Rent Board Commissioner
Please send your letter to the Commissioner as noted below:
        Honorable Commissioner (NAME)
        c/o Executive Director
        San Francisco Rent Board
        25 Van Ness Ave., Suite 320
        San Francisco, CA 94102-6033
The following is a list of the Rent Board Commissioners and their voting positions on the Board
(updated April 2022):
| Commissioner | Term Expires |
| --- | --- |
| Neutral Voting |   |
| Richard Hung |   |
|   |   |
| Tenant Voting |   |
| Kent Qian |   |
| Cathy Mosbrucker |   |
|   |   |
| Landlord Voting |   |
| Dave Wasserman |   |
| David Gruber |   |
| Commissioner | Term Expires |
| --- | --- |
| Neutral Alternate |   |
| Juliet Haley |   |
|   |   |
| Tenant Alternate |   |
| Dave Crow |   |
| Kion Sawney |   |
|   |   |
| Landlord Alternate |   |
| Ashley Klein |   |
| Arthur Tom |   |